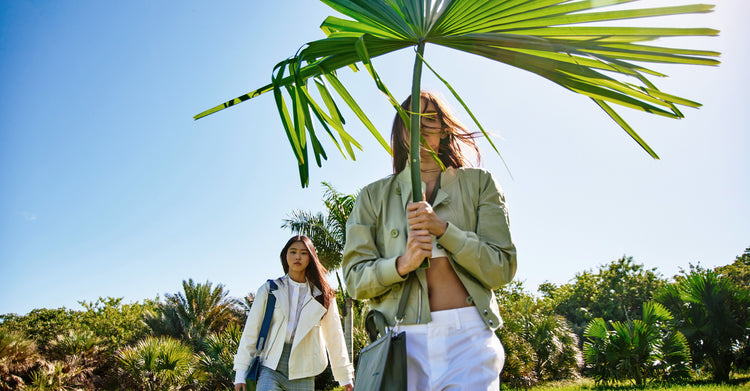 PLANET
Keep Materials Out Of Landfills
Our Way Of Doing Good
DESIGN THAT ENDURES
Our clothes and accessories are designed to last, with timeless style and a high level of durability that stems from luxury materials and production excellence. 
OUR APPROACH
Our approach is to reinvent the process from the inside out, crafting our designs from surplus materials and leathers commissioned by other luxury fashion houses and left unused, aka "deadstock".  By doing so, we create a direct path to climate-positive impact, finding a new life for materials that are on a path to be down-cycled or become waste.
SUSTAINABLE MATERIALS
By using available excess materials, we reduce the amount of materials that would have a negative impact when stored or destroyed. Using excess also means that our products start their lifecycle with a very limited carbon footprint.  The impact is huge as up to 70% of the Green House Gas emissions come from producing the product's raw materials. When excess is not practical to use such as for trim and packaging, we carefully select thru the lens of sustainability including recycled and "on the shelf" options. We are not able to completely avoid virgin production for items such as zippers, buttons and some hardware.
INTEGRATED CIRCULARITY
We mostly use thrifted clothes and accessories to style our photo shoots. These items are sold on our website through at RE-AR4. In the future, our customers will be able to quickly and easily sell and buy pre-loved WE-AR4 pieces RE-AR4.
RESPONSIBLE PRODUCTION
We consider both environmental and social welfare throughout our production supply chain. Our production partners meet the social and environmental requirements included in our Code of Conduct, based on the International Labor Organization Conventions and the Ethical Trade Initiative Base Code. We manufacture either closest to where the raw materials are available or locally in New York City near our Distribution Center to minimize transportation. We select production partners that we have worked with before and/or meet the high requirements of brands we know and admire.
RESPONSIBLE PACKAGING
Our packaging is intentionally practical and sustainable minimizing the use of single-use virgin plastic and paper. We have prioritized using paper that is FCS-certified or made from at least 50% recycled content. In addition, we use polybags that are compostable and "flat pack" garments to avoid using hangers.
GIVING BACK
We proudly support 1% for the Planet. We annually donate 1% of all Revenue proceeds for causes that support the environment.
TOGETHER WE ARE THE CHANGE
We are grateful to our employees' and production partners' support to evolve an industry we love, and to give customers responsible choices they love.
Our alignment with the United Nations' SDG
s
The 2030 Agenda for Sustainable Development, adopted in 2015 by all 193 United Nations Member States, provides a shared blueprint for peace and prosperity for the people and the planet, now and into the future. The 17 Sustainable Development Goals (SDGs) are an urgent call for action by all countries in a global partnership.
As part of our work to create climate-positive impact, we recognize the importance of the UN SDGs. We have identified three SDGs we feel our actions contribute toward, and in the future will provide progress in our annual sustainability report.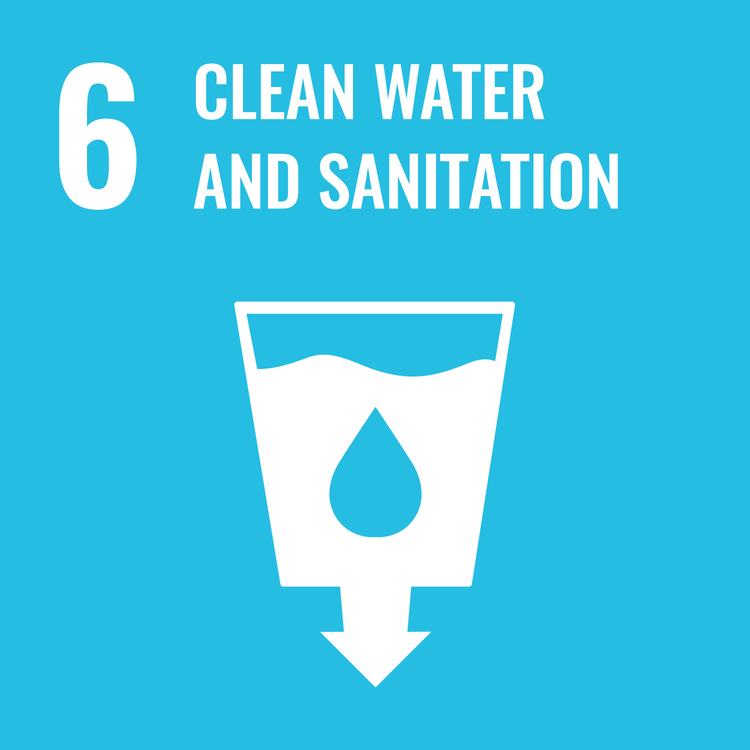 Ensure availability and sustainable management of water and sanitation for all.
Creating products by upcycling deadstock materials, we avoid using the significant water and chemicals needed to prepare, dye and finish virgin textiles and leather production.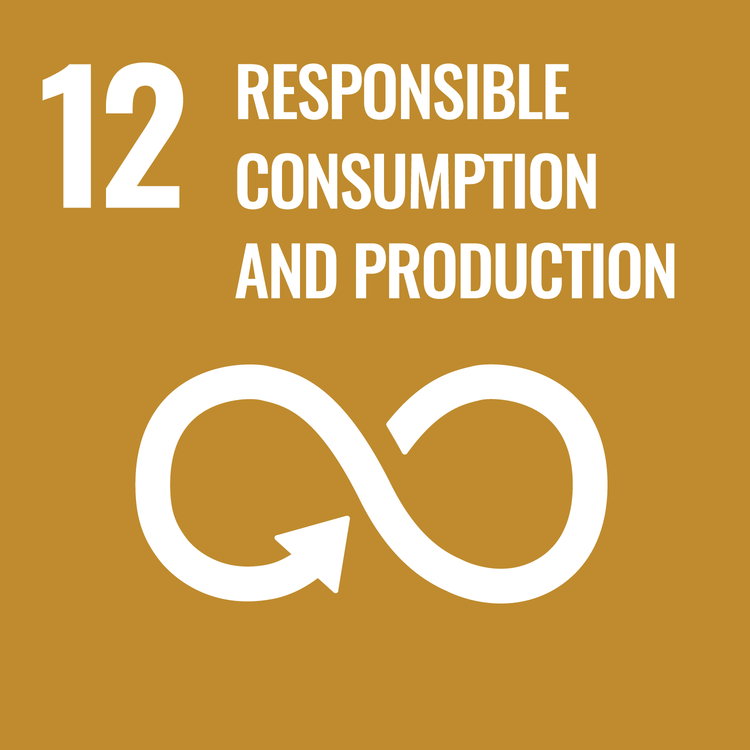 Ensure sustainable consumption and production patterns.
Circularity principles are embedded into our business through the use of deadstock materials. From day one, we want to provide customers with products that will last. In the future customers will be able to circulate their purchases on our resale platform RE-AR4.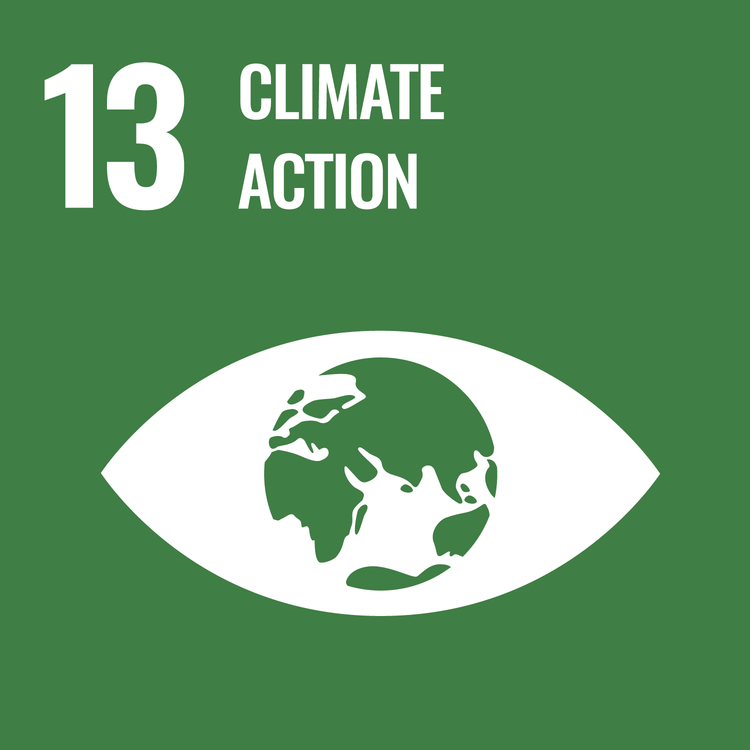 Take urgent action to combat climate change and its impact.
We actively work to reduce our carbon footprint by making business decisions that lead to climate-positive outcomes, with an ongoing intention to continue to reduce our carbon footprint as we move forward. Primarily using existing high-quality deadstock delivers immediate climate impact for customers wanting to purchase new as up to 70% of the GHG's for new products comes from producing the raw materials.
CARBON
Carbon is the most pressing issue of our time. We understand the implications of doing business during this pivotal time, and we want our efforts to be directed towards reducing our footprint. As the climate crisis worsens, the fashion industry is finding ways to operate more sustainably, limiting its carbon footprint. We see an opportunity to have an immediate positive impact. Using materials that already exist, instead of virgin ones, is a direct way to be more sustainable.
OUR PRODUCTS
We look through the lens of sustainability when making production decisions. Considering that around 70% of the fashion industry's emissions come from raw material production, preparation and processing, by using deadstock, we dramatically reduce the environmental impact of our products compared to a handbag or a garment made in the traditional way.
SHIPPING
For domestic and international customer shipments, we offer Free Carbon Neutral Shipping, which supports projects that offset the emissions from shipping all customer purchases. We do not offer expedited shipping. We humbly think our products will be essential to your wardrobe for years to come. What's a day here or there when you're starting a long-term relationship?
INTERNAL LOGISTICS
We've made an effort to reduce the transportation required between the material source, the production site and distribution center. When we are not able to truck our materials and finished goods, we ship by sea or air to transport materials and finished goods. It's not ideal to use air. Our goal is to continue to move what is currently shipping by air to ship by sea while reducing the total amount of transportation required.
OPERATIONS
We want to ensure our operations, from our office to our supply chain to how we conduct business, respect the social and environmental standards we stand for.   Thru the implementation of our Supplier Code of Conduct and measuring our Carbon footprint to establish our path for being Carbon Neutral by 2025, we will learn and take action to be better.
PRODUCT CARE & CIRCULARITY
We want our products to be the solution to textile waste and not the cause of it. Our clothes and accessories are designed to last, with timeless style and a high level of quality that stems from luxury materials and production excellence.
We know that once our products leave us, they are in good hands. We always encourage our customers to take the best care of their clothes and accessories to prolong their lifecycles as much as possible. Indeed, a significant part of a garment's impact is in its use and end-of-life phases. Customers play a key role in this.
CARE & REPAIR
Simple actions like mending holes and re-attaching buttons can make a difference in the amount of clothes disposed every year. Mending will enable you to keep wearing the clothes you love and care for.
WASH
We recommend washing your clothes only when needed and following the guidelines on the care labels. Reduced laundering not only decreases energy and water but also contributes to the garment's durability. You can use eco-friendly laundering products to reduce single-use plastics by switching to concentrate detergent tables that are plastic-free.  Set your washing machine to colder temperatures to save energy and help your clothes last a little longer.
Microfibers
When textiles, clothes in particular, are washed, they can shed and release microfibers — plastic-based threads that are thinner than human hair and represent a real threat to the environment and biodiversity. Appropriate technologies, such as filters installed in washing machines or microfiber-capturing products, can help preventing microfibers from being released into waterways and reduce the polluting impact of clothes.
DRY CLEANING
Some professional cleaners now offer green dry cleaning using water as the primary solvent. This type of cleaning cuts toxicity and carbon emissions associated with garment care.
LEATHERGOODS
Leather is a natural material and has variations in color and grain. Proper leather care contributes to the long life of the product.
To retain leathers appearance and extend its life, handle with care by avoiding hard contact against objects. Avoid extended periods of intense direct sunlight. Humidity, salt, and atmospheric agents can cause permanent damage to natural leathers.
If the leather should get wet, blot dry with a soft, neutral-colored cloth, and then let air dry. Do not apply heat. To spot clean try gently dabbing the leather with a clean, dry soft cloth and a mild leather cleaner. To remove surface dirt, gently wipe using a damp dry clean soft cloth.
CIRCULARITY & RE-AR4
Through the RE-AR4 section on our website, we plan to have customers easily sell and buy pre-loved WE-AR4 pieces. Today, RE-AR4 features thrifted clothes and accessories we have used to style our photo shoots. Tap this link to visit RE-AR4: https://www.we-ar4.com/collections/re-ar4.